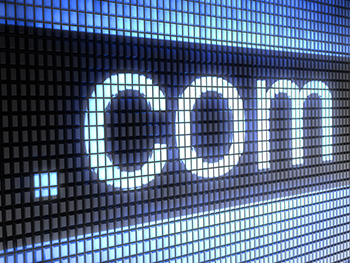 Meet our Team
We're a small, talented group of four. Our talents, strengths and skills overlap, which makes meeting a deadline always possible.
Scott:  Our programmer supreme. He tackles whatever the rest of us throw at him. Sometimes...the impossible, but Scott always seems to find a way to make it work. His background is diverse. He started out as an architectural designer (and still is), became a network engineer, learned to program in several languages, and somehow ended up working with ADT.  We've been working together since 2006. Scott also likes to get involved with the design, and is getting pretty darn good in Photoshop and Illustrator.
Sandi: Has been with CNS from the beginning. She is the one that made the verticle move to website design, along with all the assets in a media kit. Sandi loves design, almost too much, driving Scott crazy at times. Photoshop, Illustrator and InDesign are her passion. Flash once was "the thing" - and though she knows how to create a Flash site, it's not responsive friendly.  Sandi does know how to do basic programming, but will always default to Scott for the complex stuff!
Michelle:  Our artist. Not only on a computer, but Michelle's watercolors are awesome. She brings her artists eye to our designs, listening to the client, and bringing a vision to life. Michelle does know how to program a CMS site (our platform is Joomla!) and her skills in Photoshop and Illustrator are extraordinary.
Jeff:  Actually, the best IT professional out there.  He's also willing to jump in and help with ADT whenever we ask  him. Jeff is our extra eyes when it comes to finding out why something isn't working properly. Jeff would rather be installing and supporting networks, but he has also become a very valuable asset at ADT.