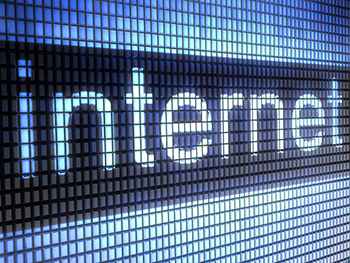 Computer & Network Specialists opened it's doors in 1996.  Most of our work was spent on fixing a system you wanted repaired or upgraded.  We also jumped into network design, implementation and support.  CNS provided a full service solution, from cabling to support. 
In 2002, it became clear that in order to remain competitive, a website was necessary. People and business were still using their phone book, but the web was growing by leaps and bounds. It seems like a natural move to start offering our clients a website for their businesses. In addition, we also offered logo design, flyers, business cards, brochures - a media kit, to mail to clients that requested "paper". The physical assets were also an important handout at expos and / or presentations. Even today, in our cyber environment, we still need the paper assets when networking face to face.
Our first websites were straight HTML, with animated gifs and sparkles. Remember AngelFire and GeoCities?  We matured, learned Flash, and we were now able to compete with the larger companies.  Time changes everything, and now, we find ourselves in the CMS (Content Managment System) arena, database driven, and collecting tons of information for future marketing and business decisions.
The CMS platform that we've become an expert in is Joomla! It provides our clients with a stable, flexible site that THEY OWN, lock, stock and barrel once the site and training have been completed.  You are not tied to us. You have total control of your site. We'll do the updates if you don't want to, we'll post your blogs, create your email (via ConstantContact) and work along side of you. Your decision!
In 2010, American Design Team was born. It was time that "it" had it's own identity. We're a small, talented group of four, with several designers / developers on call. You'll meet us, you'll know who you're working with.  We form a partnership, and your success is our mission, our goal.